Local businesses have vast opportunities to reach a wider audience with Local SEO. Suppose you're craving a tasty pizza, and you decide to search for a nearby place on the internet. You type in "pizza places near me" on Google, and voilà! A list of local pizza places pops up, complete with their addresses, phone numbers, and customer reviews. How does Google know which pizza places to show you? That's Local SEO.
Understanding SEO: A Quick Recap
Before we get started on Local SEO, let's quickly recap what regular SEO is. SEO stands for Search Engine Optimization, and it's all about making your website more visible on search engines like Google, Bing, and Yahoo. When someone searches for something online, the search engine shows a list of websites that match the person looking for. Regular SEO aims to make your website rank higher on that list so that more people can find and visit it.
You can read more on what is SEO in this blog.
Introducing Local SEO: What Makes It Different?
While regular SEO focuses on improving your website's overall visibility, Local SEO is about getting your business noticed by people in your local area. It's like a secret sauce for local businesses to appear at the top of the search results when people nearby search for products or services they offer.
Why Local SEO Matters for Your Neighborhood Business:
You are running a cozy café, a trendy boutique, or a handyperson service in your local town. Your primary customers are the people living nearby or visiting the area. Local SEO is like a spotlight directing potential customers straight to your doorstep. Here's why Local SEO is a game-changer for your neighborhood business:
Targeting the Right Audience:
Local SEO ensures that your website appears in front of people most likely to become your customers. When someone in your area searches for "cafes near me" or "boutiques in my town," you want your business to be in the search results.
Building Trust and Credibility:
When your business shows up in local searches, it gives potential customers a sense of trust and reliability. They know you're nearby, making it easy for them to visit or contact you.
Increased Foot Traffic:
Local SEO can bring more foot traffic through your doors for brick-and-mortar businesses like cafes, restaurants, and stores. People are more likely to visit a local company they find online than one they've never heard of.
Critical Factors in Local SEO:
Now that we are familiar with why Local SEO is essential for your neighborhood business, here are some key factors that can help you optimize your online presence for local searches:
Google My Business:
This is like your business's online profile on Google. Claim and verify your Google My Business listing, and provide accurate and up-to-date information about your business, such as address, phone number, website, and functional hours. This helps Google show your business in local search results and Google Maps.
Local Keywords:
Use local keywords that people will likely use when searching for businesses like yours in your area. For instance, include your town or city's name in your website content and meta-descriptions.
Online Reviews:
Encourage happy customers to leave positive reviews on platforms like Google, Yelp, or Facebook. Positive thoughts attract more customers and boost your business's credibility in the eyes of search engines.
Local Citations:
Citations are online mentions of your business's name, address, and phone number (NAP) on various websites, directories, and social media platforms. Ensure your NAP is consistent across all platforms to help search engines trust and recognize your business.
Mobile-Friendly Website:
Many people use their smartphones to search for local businesses. Ensure your website is mobile-friendly so it's easy for mobile users to navigate and find the information they need.
Three Main Factors for Local Search Algorithms
Relevance:
This factor measures how closely a Google Business Profile matches the words used in a searcher's query.
It ensures that the results shown are highly relevant to what the user is looking for.
Distance:
Google estimates the distance between the user and the businesses when they search locally.
This factor helps display businesses that are closer to the user's location.
Prominence:
The prominence factor determines how important Google perceives a business for its potential customers.
This includes factors like reviews, ratings, and overall online reputation.
Types of Search Results for Local Searches
There are 2 types:
1. Organic Results
These are the typical blue link search results we see on Google, which are relevant to the user's search query and SEO-optimized.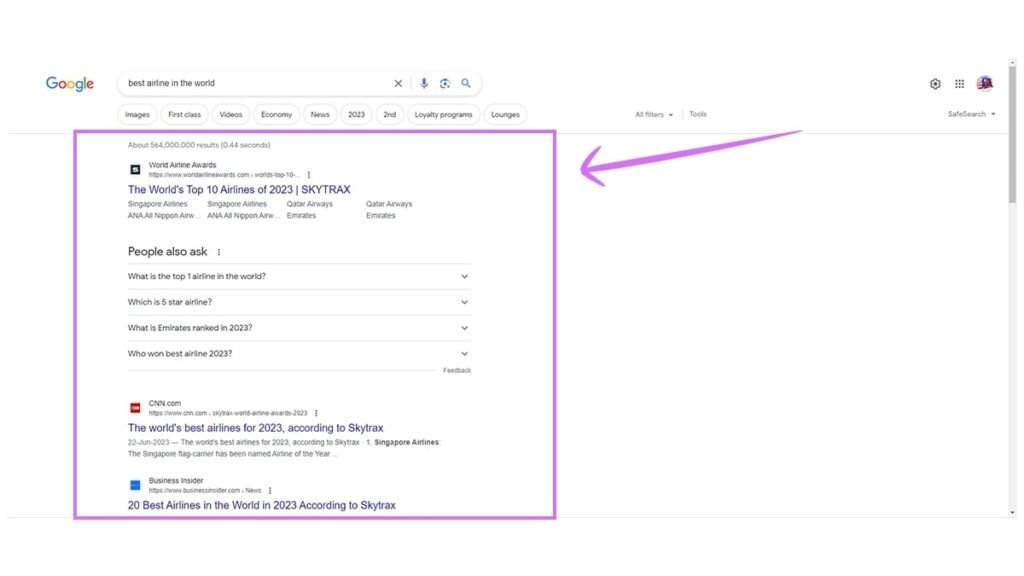 2. Local Pack (Map Pack):
The local pack is a Google feature showcasing the top local business listings and a map.
It prominently displays businesses that match the user's query, are close in distance, and have a high prominence in terms of customer reviews and ratings.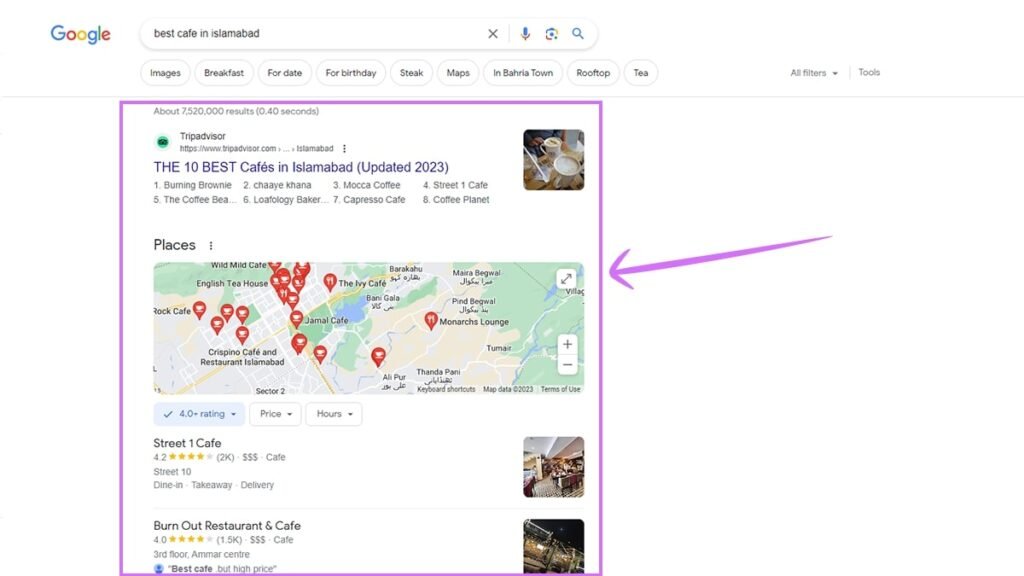 Local SEO is like a compass guiding local customers to your neighborhood business. By optimizing your online presence and following some simple strategies.
Avail of our Local SEO services here.